Traveling as a school class
When school classes are on the move, it is important to know about group registrations in advance when planning the deployment of the buses. This means that a suitable vehicle can be made available so that the other passengers can also be transported in addition to the group.
To ensure that the class trip runs smoothly:
Register for school trips at least two working days in advance using the online form at: Group registration (Form in German)
Register groups of 20 or more people. Groups of 10 or more people must be registered on minibus lines (especially line 22 Triesenberg-Gaflei).
LIEmobil decides on the use of additional vehicles and confirms the registration by email.
LIEmobil strives to make the trips for groups as comfortable as possible, but cannot always guarantee a seat for everyone.
Luggage or sports equipment? Please also register in good time!
LIEmobil can only offer trips according to the timetable and bus stop service. The private transport companies in the country are happy to help with occasional trips.
It is not possible to block multiple options as move dates in advance. If something comes up after registration, we can be informed of the postponement immediately and we will be happy to reserve a new date.
Cancellations must be made no later than one working day before the trip.

Buy group ticket
Groups of 10 or more paying people (regardless of whether they are children or adults, GA and passes holders excluded) can buy a group ticket at a reduced rate before the journey in the customer center or directly from the driver. To do this, tell the driver the desired route (single or day ticket) and the total number of people and ask for a "group ticket".
Students who have an annual pass must take it with them. Don't forget: not only the students need a valid ticket, the teachers and accompanying persons also always need a valid ticket.
Annual pass
Annual pass for students
At the beginning of the school year in August, all pupils at secondary schools in Liechtenstein receive a school ID card for traveling to school on school days (blue card). If they want to travel during holidays, on public holidays and on weekends too, they can pay CHF 80 and receive a regular annual pass. With the annual pass, all school and LIEmobil buses can be used all year round – even on weekends and during the holidays. The annual pass for schoolchildren is valid like a normal LIEmobil annual pass.
School class pass
How does the school class pass work?
Carefree and comfortable as a school class on the go: With the LIEmobil school class pass, teachers and accompanying persons do not have to worry about the right ticket and tariff. A school class pass is valid for the entire school class as printed on the card, including teachers and companions. The school class pass is printed with the corresponding class and the coat of arms of the local municipality. By the way: the school class pass can also be used by the teacher for private trips. The school class pass not only has to be present on every class trip, even if a teacher uses the pass for private purposes, they must carry the pass with them on every bus trip.
Who can get a school class pass?
School class passes are available for kindergarten, primary school classes and day-care centers in Liechtenstein and are valid for the school class shown, including accompanying persons (maximum one accompanying person per child).
Where is the class pass valid?
The entire LIEmobil route network can be used with the school class pass.
How much does the pass cost?
The school class pass costs CHF 740.- per year. To purchase the pass, please contact the LIEmobil customer center in Schaan.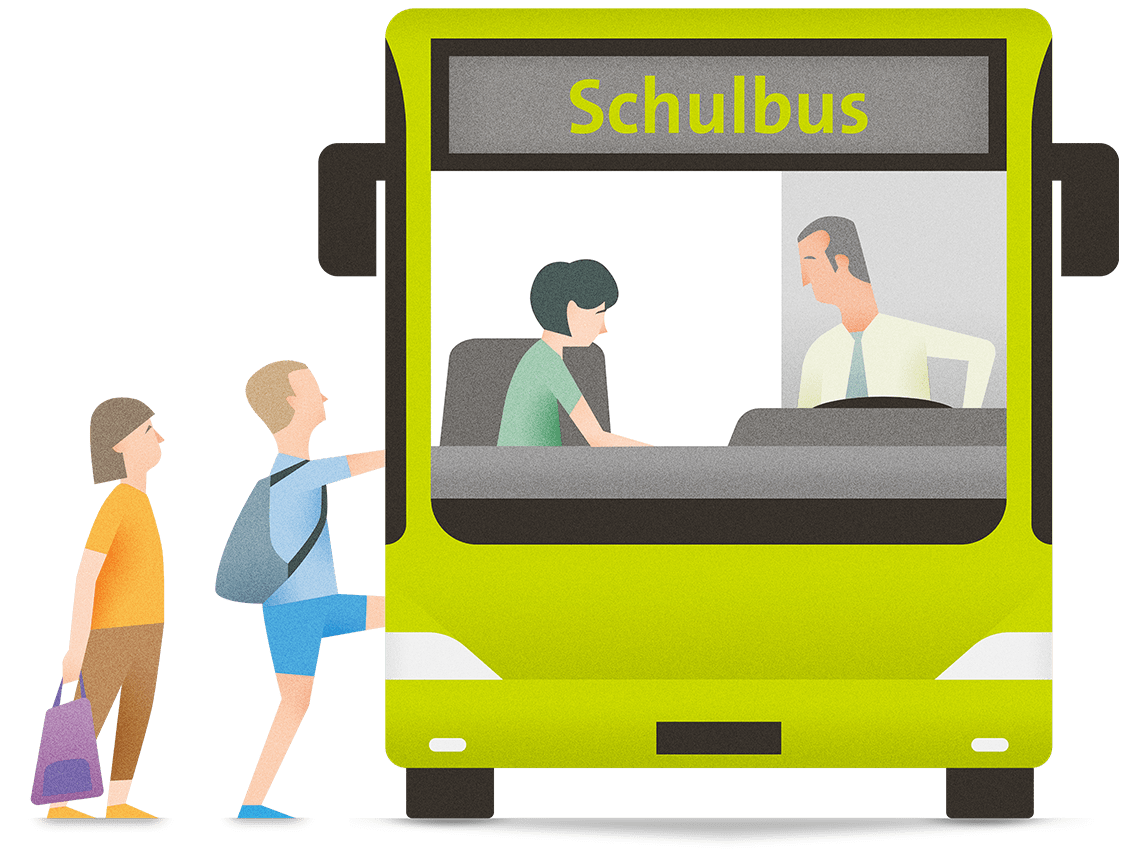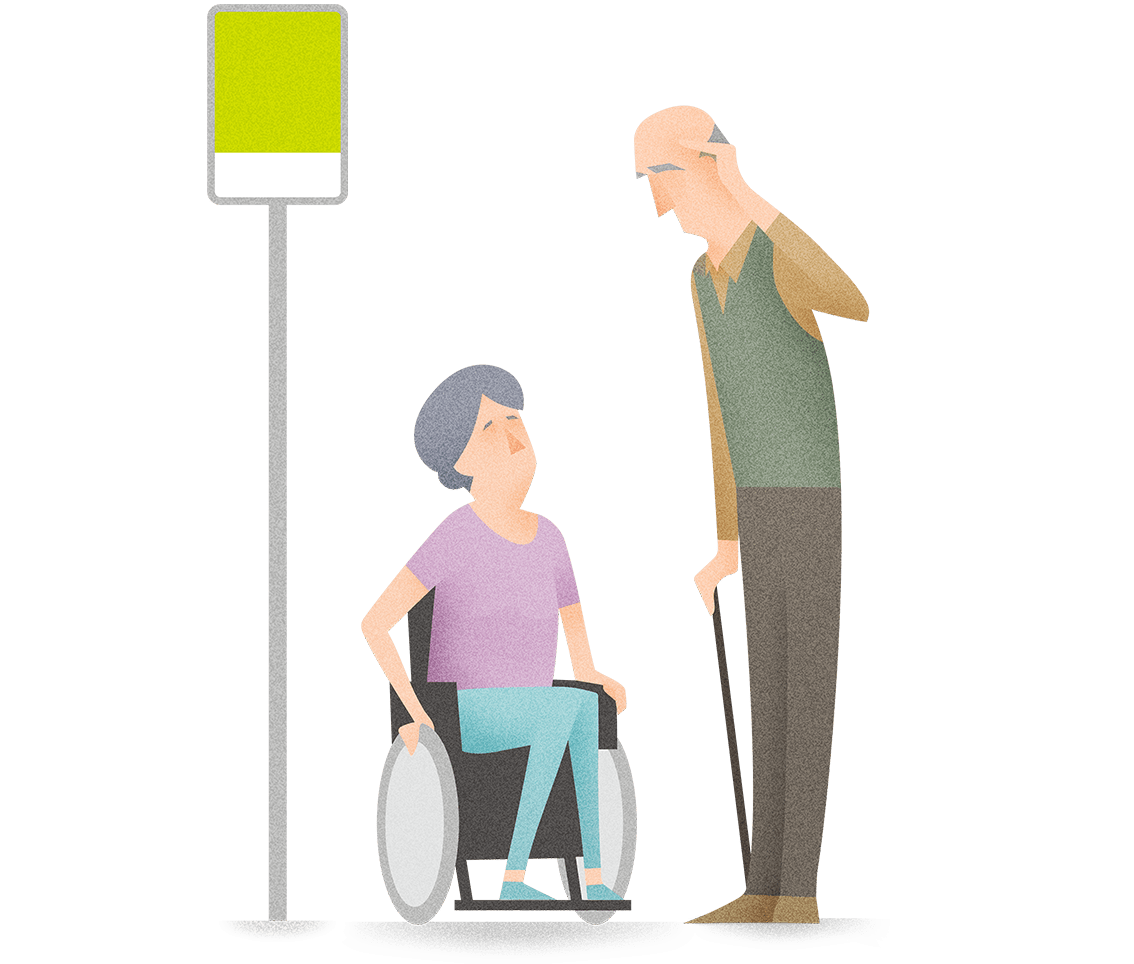 Disabled Travelers
Relaxed on the go
Passengers in need of assistance, please make the driver aware and get on through the front door. This helps the driver to assist with boarding and alighting. Wheelchair users should also identify themselves to the driver so that he can prepare the wheelchair ramp.
Seat for the elderly and people with reduced mobility
Appropriate seats in the vehicles are marked for older people and people with restricted mobility. Other passengers vacate these seats at the request of the person concerned or the driver.
Tickets for travelers with an IV card
Reduced annual, monthly and weekly tickets are issued upon presentation of the IV card (regardless of the IV degree). Single trips and day tickets are issued at full price.
Companion card
Passengers with a disability who, according to a medical certificate, are dependent on an accompanying person and/or a guide dog receive an "accompanying person's card". The card holder may take an accompanying person, a guide dog or both free of charge. Passengers with a disability need to buy a ticket for themselves. The companion card valid in the LIEmobil route network can be obtained from the LIEmobil customer center in Schaan. This requires a medical certificate, which can be downloaded from the following link for the doctor to fill out:
For people residing in Liechtenstein
It should be noted that the companion card issued by LIEmobil is only valid in the LIEmobil route network. A companion card, which is also valid throughout Swiss public transport, requires an SBB companion card (see link below).
Persons residing in Switzerland can find the relevant form under the following link
Group Registrations
Group registration process: Groups of 20 or more people register at least two working days before the trip by using the online form. Please let us know if you are bringing luggage or sports equipment with you. Registration gives groups priority for carriage (seating is not guaranteed). Please notify us of postponements and cancellations at least one working day before the trip.
Group Ticket
Groups of 10 or more (GA or pass holders excluded) receive a group ticket at a reduced rate. The group ticket can be purchased in the LIEmobil customer center or directly from the driver. Please state the desired route and the number of people and request a group ticket.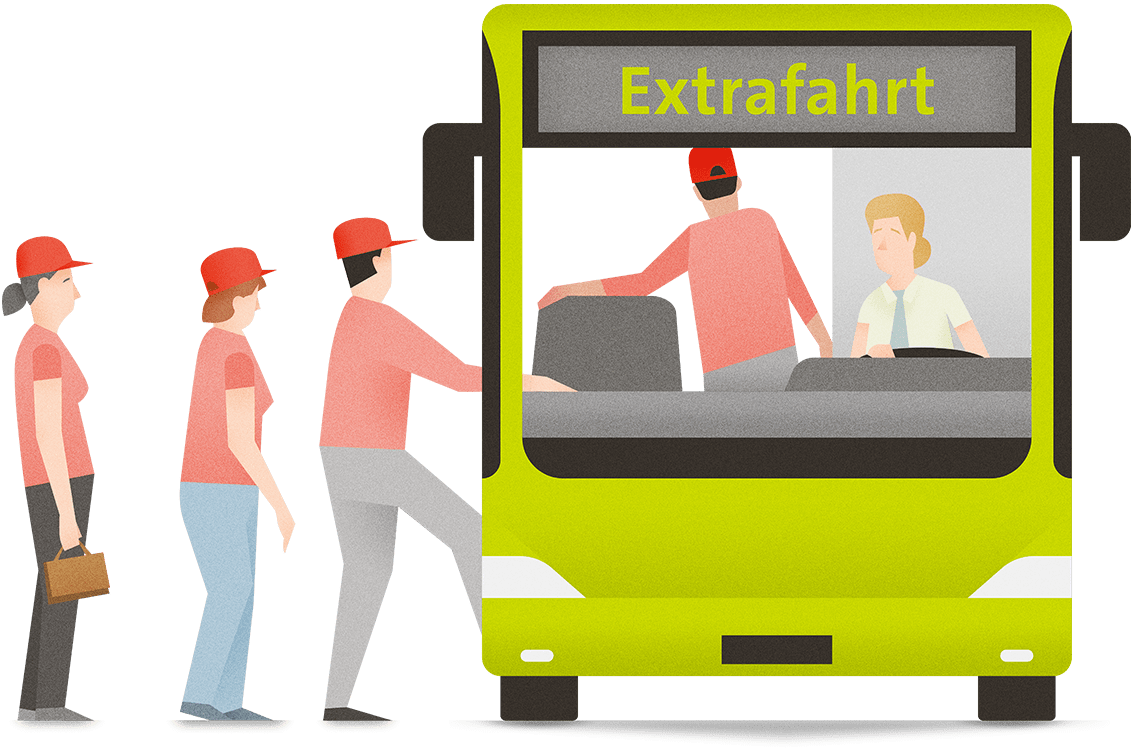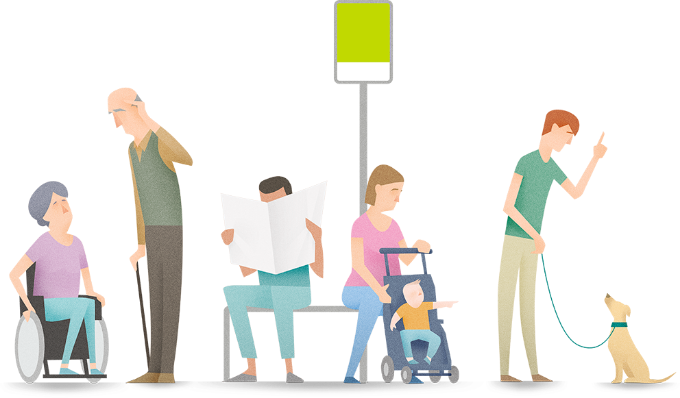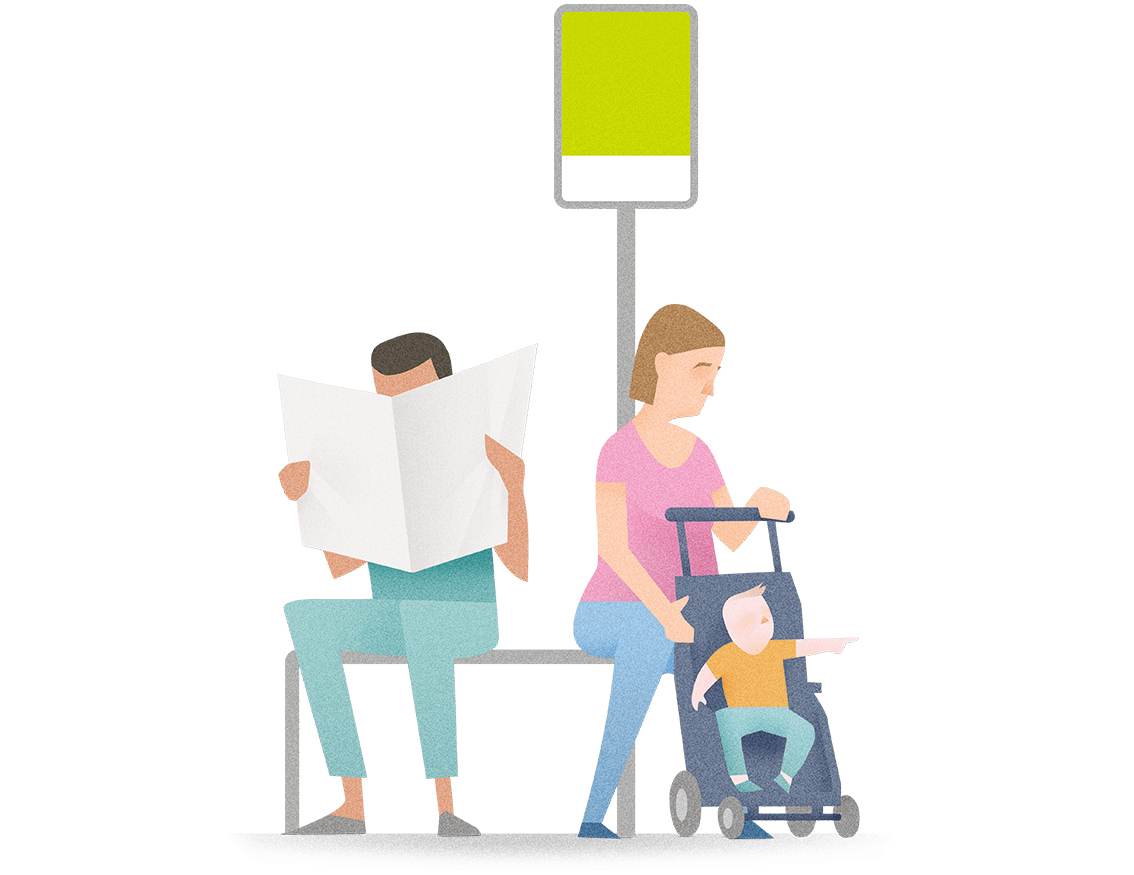 Traveling with children and young people
Children enjoy free travel up to 1 day before their 6th birthday.
With the personally issued Junior Card or Children's Co-travelcard, children up to the age of 15 accompanied by a registered adult
travel free of charge. Otherwise they travel at the reduced fare.
Young people between the ages of 16 and 24 receive discounted weekly, monthly and annual tickets.
The family pass can be obtained for parents living in the same household (including stepparents, adoptive parents and foster parents as well as cohabiting couples), their unmarried children (up to the day before their 25th birthday) and for dogs.
Travel flexibly by bus and bike
The annual bicycle pass for all zones costs CHF 80.
Bicycle tickets are available at reduced rates (for single trips, day, weekly and monthly tickets).
For children under the age of 6, the children's bike is transported free of charge. Folding bicycles, e-scooters, scooters, etc. in folded condition
count as hand luggage.
If available, bicycles must be attached to the bicycle rack. Bicycles or similar vehicles are allowed in the passenger compartment
only if the number of passengers allows it and if there is suitable storage space. People with prams and passengers in wheelchairs have priority.
The buses of lines 21 and 22 are equipped with bike racks in summer.
There is a lockable bicycle storage room at Schaan train station. The rental costs are 15 CHF/month or 80 CHF/year.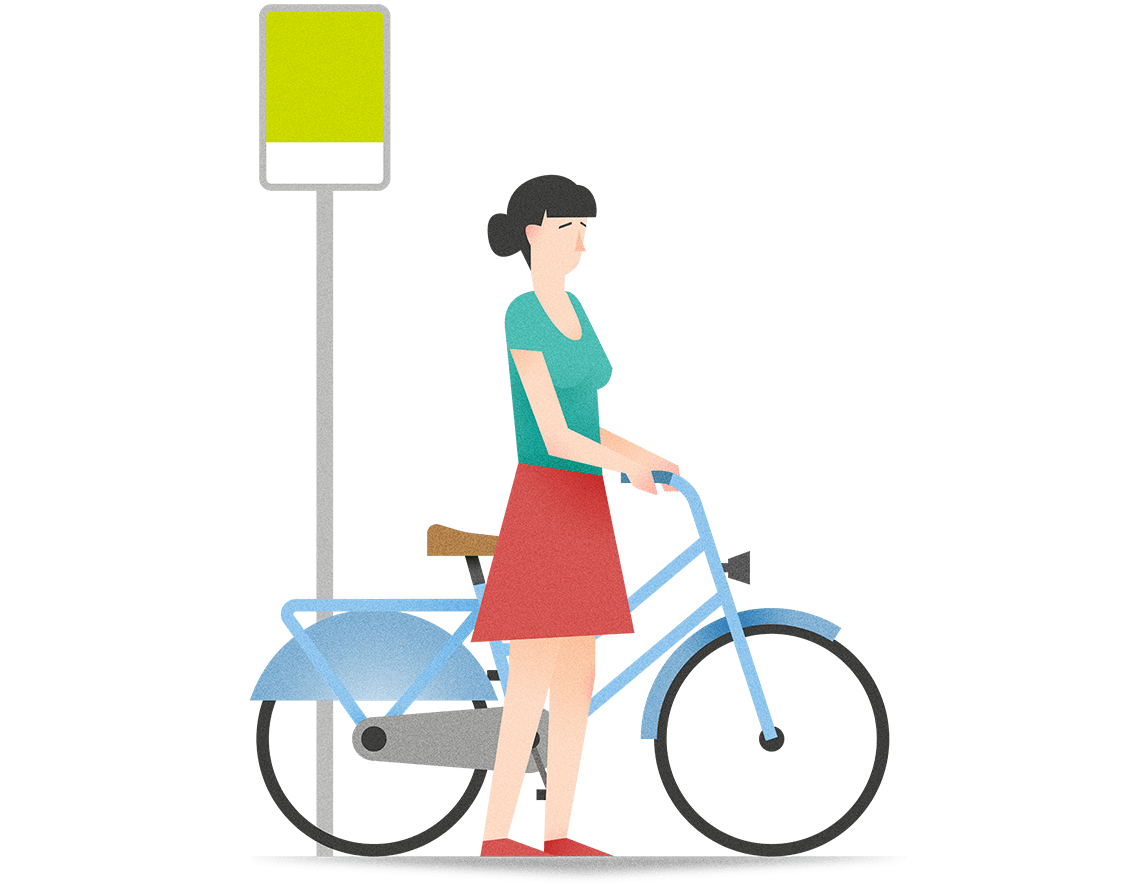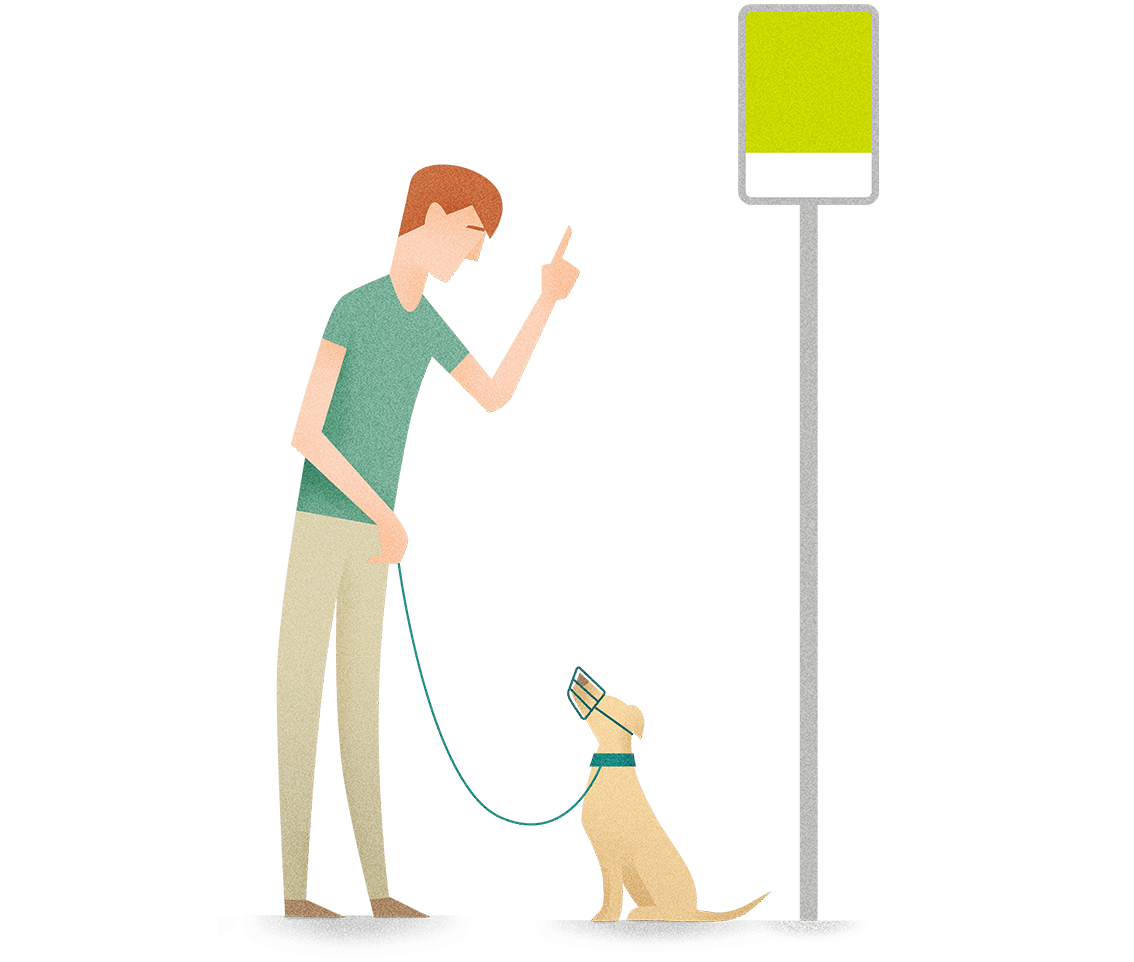 Carefree travel with your four-legged friend
The annual pass dog «all zones» costs 80 CHF. Dog passes for individual zones are not available.
Single trips, day, weekly and monthly tickets are available for dogs at a reduced rate.
Leash and ticket obligation for dogs in LIEmobil buses.
In the VVV network area there is a muzzle obligation (also within LIEmobil buses). Dog owners that do not follow the rules can be excluded from transport.
Dogs and other tame animals in containers (up to a maximum shoulder height of 30 cm) as well as guide and assistance dogs travel free of charge.
Commuter connections
The express bus routes, which only serve frequently used stops, are particularly suitable for commuters to get quickly and comfortably from their place of residence to their place of work and back home:
12E Sargans–Vaduz: Commuters arriving by train from Chur or Zurich can take the 12E line between Sargans and Vaduz every half hour in the morning and evening.
13E Balzers–Mauren: On weekdays, line 13E runs every half hour in the mornings and evenings during peak hours.
14 (Vaduz)-Schaan-Nendeln-Feldkirch: Line 14 is the fastest connection from/to Feldkirch with connections from/to Liechtenstein every half hour.
36E: (Triesen)–Vaduz–Ruggell–Feldkirch: The express bus line has been running from/to Feldkirch since 2021 and connects Unterland with Schaan and Vaduz.
37 Sennwald–Nendeln: The new, cross-border line offers three connections to Nendeln in the morning and three trips to Sennwald in the evening, with a connection to the S4 from/to St. Gallen. Line 37 serves the industrial areas in Ruggell, Bendern, Eschen and Nendeln.
Cross-border tickets
Traveling across borders? No problem, LIEmobil offers cross-border tickets throughout the Vorarlberg transport association (VVV) and in the Ostwind tariff association in Switzerland.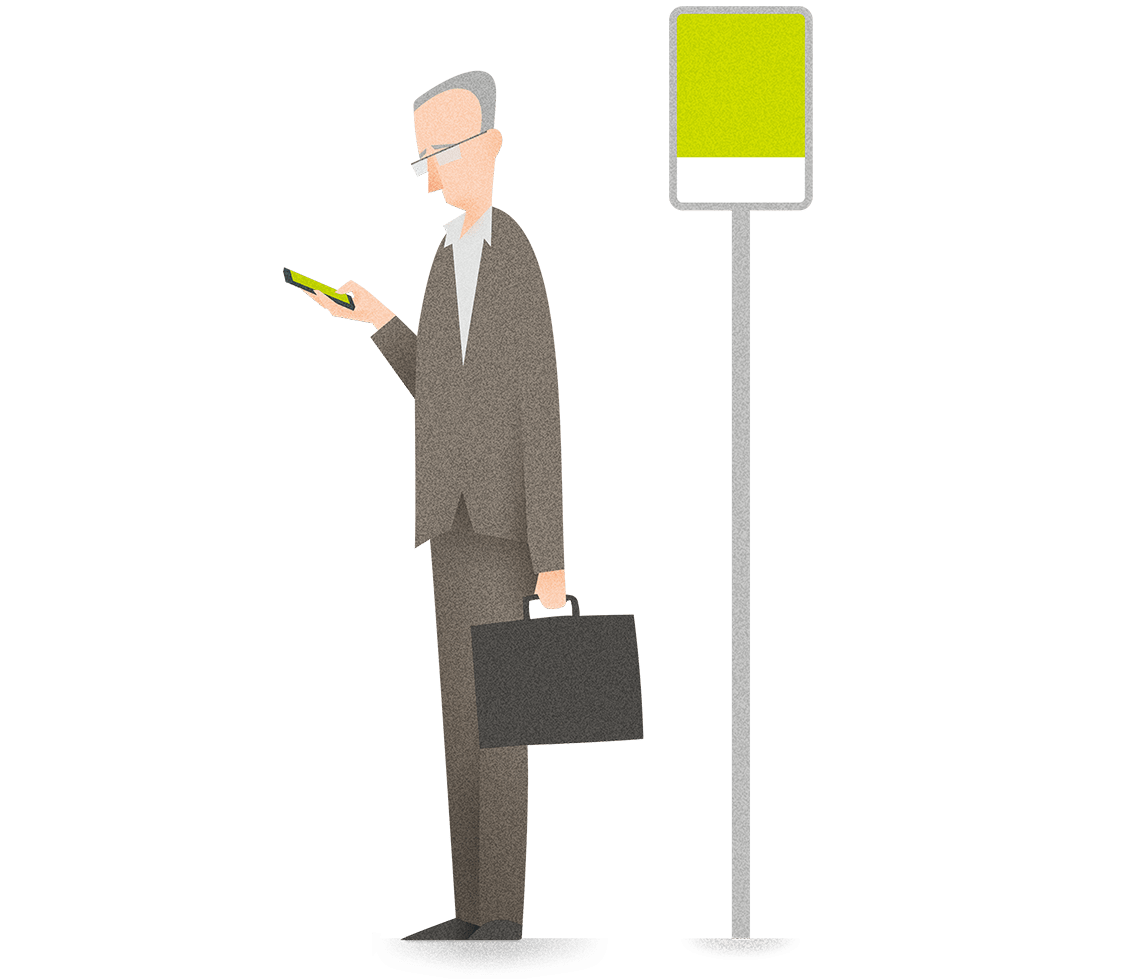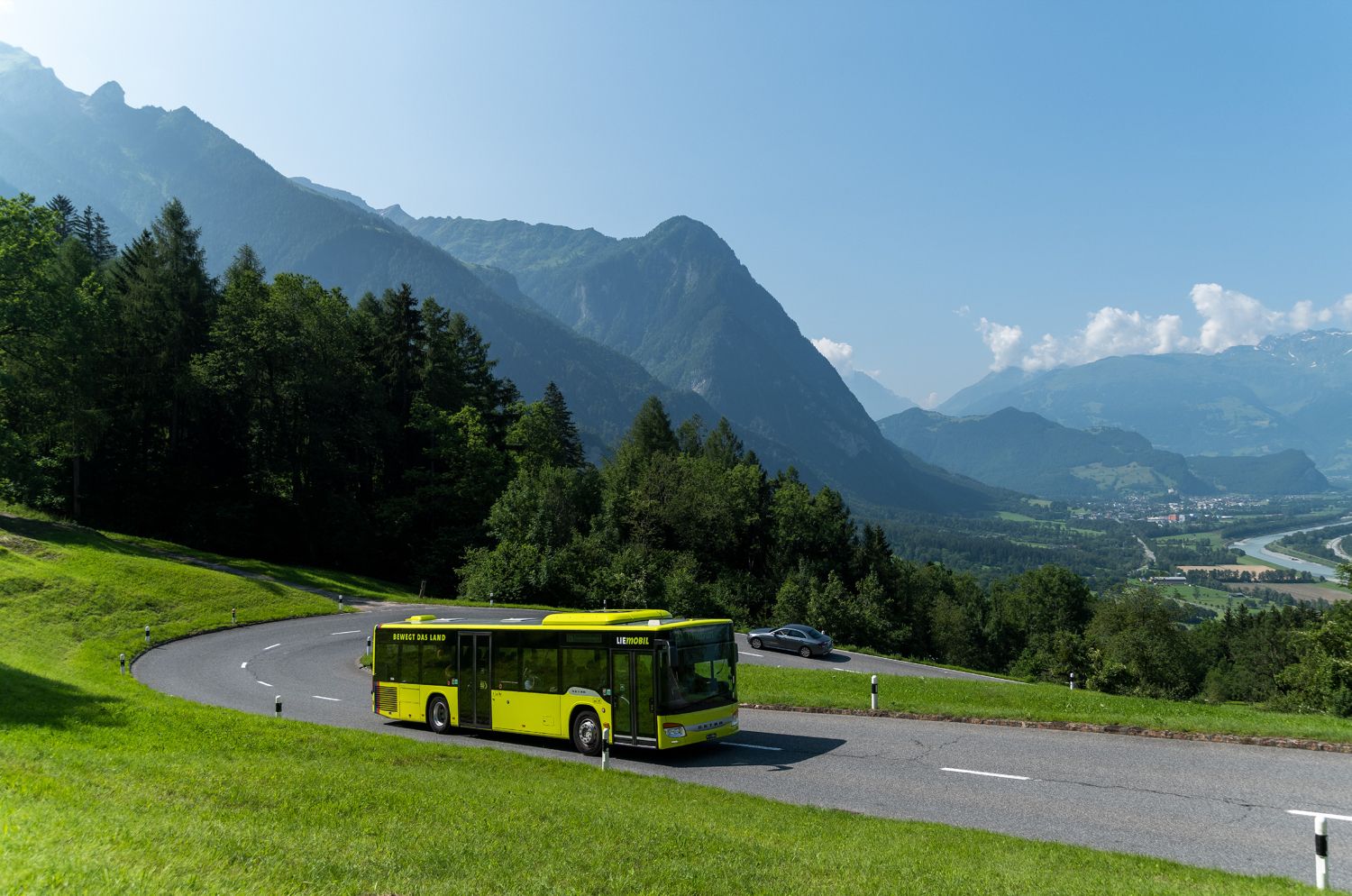 Free travel with the Guest Mobility Card
Welcome to Liechtenstein!
Whether for skiing, hiking, visiting museums, attending conferences and business trips, or as a family excursion during the holidays – with the Guest Mobility Card, you'll always be mobile throughout your stay with LIEmobil buses. Give your car a break and explore Liechtenstein comfortably by bus.
Do I benefit from the Guest Mobility Card?
Yes, if you stay at one of the participating hotels* starting from 2024! Your hotel will provide you with the Guest Mobility Card when you make your booking. With it, you'll have free access to the entire Liechtenstein bus network from the day of your arrival until the day of your departure.
*The following hotels offer their guests free public transportation:
Hotel Gorfion, Malbun
Hotel Schatzmann, Triesen
Hotel Weinstube, Nendeln
Landgasthof Krone, Schellenberg
Parkhotel Sonnenhof, Vaduz
What is the validity period of the Guest Mobility Card?
You can use the Guest Mobility Card from the day of your arrival until the day of your departure.
Where can I use the Guest Mobility Card?
The Guest Mobility Card is valid throughout the LIEmobil bus network: LIEmobil-Liniennetz
This means that if you arrive by train in Sargans, Buchs, or Feldkirch, you can already travel for free with LIEmobil buses to your destination.
Where can I find the timetable for Liechtenstein?
We recommend using the Swiss Federal Railways (SBB) timetable for your travels in Switzerland, Liechtenstein, and Austria: sbb.ch. You can also use Google Maps for cross-border connections.
What do I need to have with me on the bus?
The booking confirmations from the hotel establishments can be used as a bus ticket in electronic or physical form during your stay. They serve as tickets for all individuals aged 6 and older and must be carried on every bus ride.
Do I need to present the booking confirmation to the bus staff on every journey?
No, during the day, self-check is in place. If there are occasional spot checks by the inspection staff, you will need to present the booking confirmation in electronic or physical form. After 8 pm, passengers board at the front and must present the booking confirmation to the bus driver without being asked.
What does the Guest Mobility Card look like?
The Guest Mobility Card is a public transport ticket section on your booking confirmation, which serves as a travel ticket in electronic or physical form. If you have made your booking through a booking platform, you can use the received booking confirmation to access Liechtenstein's public transport even if the ticket section is not attached.
Do you have more questions?
You can find answers to many of our passengers' questions on our FAQ page (German only): FAQ
Everything you need to know about public transport for visitors

Tickets
Tickets (single journeys, daily, weekly or monthly tickets) can be purchased directly from the driver on the bus. Single journeys can be purchased with the SBB Mobile and FAIRTIQ ticket apps.
The ticket price is calculated based on the required zones, see zone plan. Tickets are available for one zone, several or all zones as well as cross-border tickets to Austria or Switzerland.
Adults pay the full price, children receive the reduced price.
Guests who visit Liechtenstein by public transport travel best with a day ticket for all zones (12 CHF). This takes you to Liechtenstein from Sargans, Buchs or Feldkirch train station and you can travel throughout the country up to Malbun with one ticket.
The Swiss GA and Half-Fare travelcard as well as the seven25 are valid in the LIEmobil route network (Half-Fare travelcard for single journeys and day tickets).
The Swiss Travel Pass is valid.
Payment
Tickets can be paid for in Swiss francs or euros.
Cash payment and card payment are possible on the bus with the driver.
Timetable
International connections to/from Liechtenstein can be queried via the SBB timetable.
The LIEmobil timetable can also be queried online: LIEmobil timetable.

Adventure Pass Liechtenstein
If you want to visit sights and museums by public transport and take part in certain events during your visit to Liechtenstein, the Liechtenstein adventure pass is the best way to get around: the adventure pass includes numerous tourist offers and the use of the LIEmobil route network.